Adam J. Ottaviano, O.D.
Meet Lake County Vision Care's experienced and friendly doctor, Adam J. Ottaviano.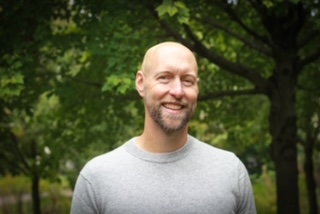 Dr. Adam J. Ottaviano has been serving Lake County Vision Care for 12 years. Upon graduating from Loras College in 2002, Dr. Ottaviano worked at Northwestern University doing research on both Oral and Pancreatic Cancer. Shortly thereafter, in 2006, Dr. Ottaviano enrolled at the Illinois College of Optometry.
After graduation, Dr. Ottaviano began working with Dr. Vlasis and Dr. Battaglia in June 2010. Over the years Dr. Ottaviano has gained exceptional experience treating and managing many ocular diseases and conditions. Dr. Ottaviano believes educating patients on the health of their eyes is critically important whether it is stressing the importance of protection from UV light from the sun, maintaining proper blood sugar levels to reduce the risk of Diabetic Retinopathy, or the benefits of routine eye exams.
When Dr. Ottaviano is not at the Zion or Mundelein office, he is likely enjoying watching one of his 3 boys and their activities. When at home the family remains active playing kickball, wiffleball, basketball, tennis, soccer, or any other game in their front yard/driveway. Dr. Ottaviano is married to his best friend from Loras College. She currently works in the western suburbs as the best Kindergarten teacher you could ask for. When he has the time, Dr. Ottaviano enjoys early morning runs, walking Mosely (aka Nana their Newfoundland dog), playing golf, tennis and an occasional pick-up basketball game.